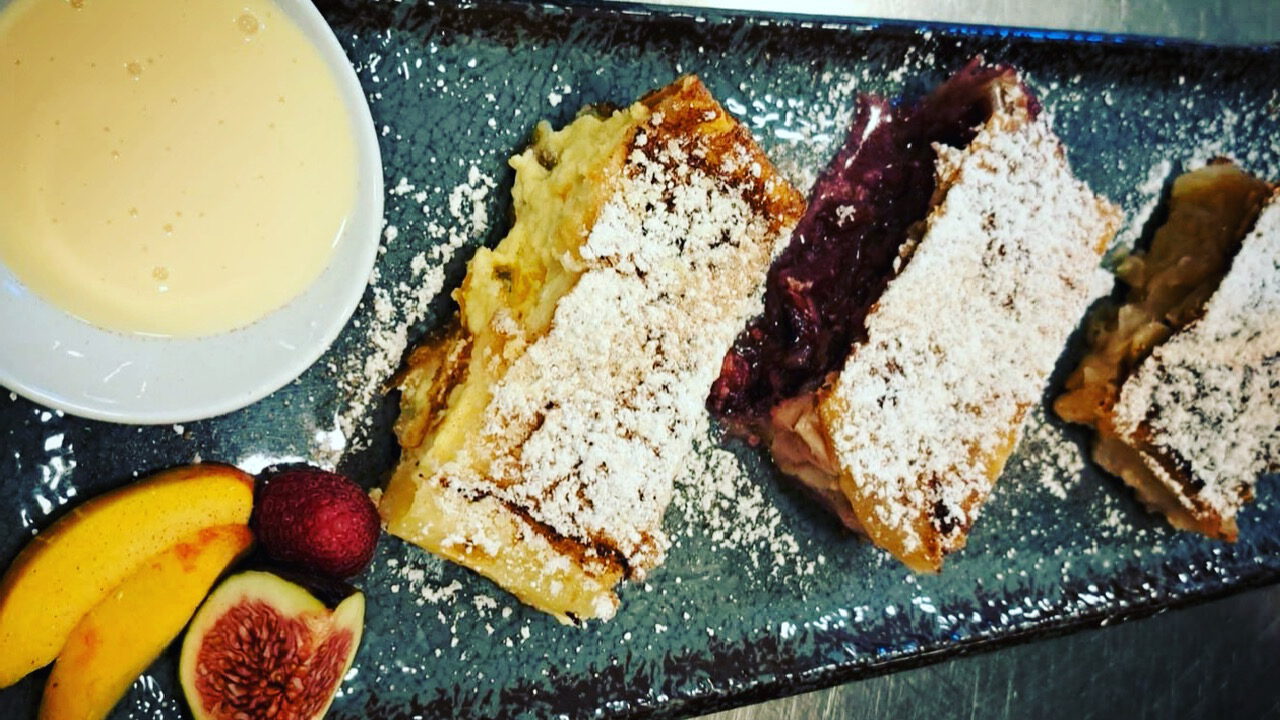 A day without strudel is like a day without laughter!
Today we celebrate the holy trinity of strudel: apple, plum and quark! Bite after bite opens the strudel way to inner satisfaction. No wonder it's called "Stru-Delight!" While feasting on the trio, we discovered our fruit detective skills - searching for the juicy apple piece, the tempting plums and the pure curd. And all in a golden brown treasure chest!
Apple, plum and quark strudel are like the ying and yang and yammmm of the dessert world - they complement each other perfectly and make every day strudel-tastic. The change of seasons only plays into our cards, we don't let a few degrees less and shorter days dampen our spirits. Try our strudel delight and let it put a smile on your face.