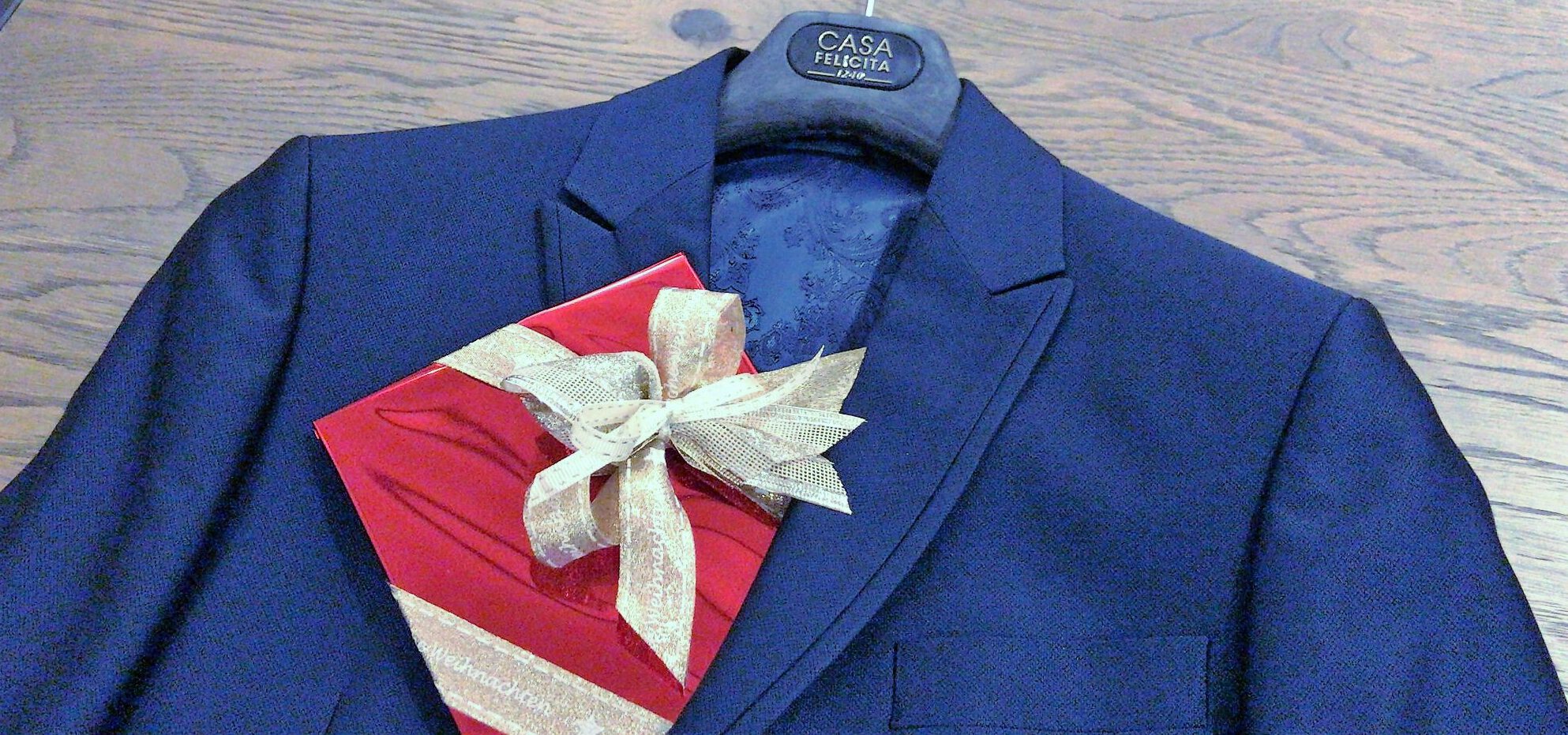 Gifts made to measure
Only 8 days until Christmas and our errands are in full swing. The last gifts must be found, but what brings joy? Something special! Individual and tasteful! According to his wishes and creating a glow! How about a gift certificate? Individually adapted to his measurements, according to his ideas and in any case a special experience - both in the selection, measurement, and later wearing.
Make your loved one happy - merry christmas!